WELCOME TO CONGRESSIONAL SCHOOL
As Head of School, I am excited to welcome you to our homepage.  Our school is a historic and pioneering institution of over 80 years with an outstanding legacy of achievement.  Known for doing what works best for children at each stage of their development, Congressional School is the destination for smart, thoughtful, curious, and ambitious children who seek a transformative education.
With small classes, a strong emphasis on faculty-student interaction, and an academic program that emphasizes active learning, intellectual rigor along with appropriate support, we help students become thoughtful, critical thinkers, lifelong learners, and leaders who will positively impact our world.  Our students are passionate about all that they do, inside the classroom and out, and they work and play hard.  Our faculty are committed to their teaching, using the latest research and best practices to ensure students are prepared for a life of meaning and purpose.  And finally, our campus supports the work of students and faculty, and provides a vibrant culture that complements and expands on the knowledge created in our classrooms and labs.
Across the grades, our students and teachers are inspired by our core values of integrity, kindness, perseverance, respect, and responsibility. I invite you to come experience Congressional School for yourself with a visit to our beautiful campus.  Come meet our students and talk with our faculty and staff and see our classrooms in action. I promise you will be impressed by what you discover -- a community where students take risks, discover their strengths, and are excited about what lies ahead.  Come discover the essence of Congressional School!
Warmest regards,
Edwin P. Gordon, Ph. D.
Head of School
LOOKING FOR ADMISSION INFORMATION?
Let us help you. We are looking forward to meeting you and your family and sharing the Congressional experience with you!
ACCREDITATIONS AND MEMBERSHIPS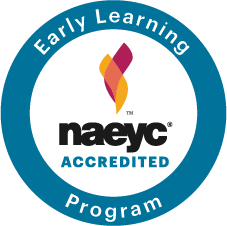 DID YOU KNOW WE OFFER DOOR-TO-DOOR
TRANSPORTATION AND COMMUNITY STOPS?
Want to Learn More? Submit An Inquiry.
By submitting an inquiry, we can contact you and discuss your specific story and what you are looking for in a school. Submit an Inquiry.
Ready for a Visit? Schedule a Tour.
Meet us and see our campus in person. Ask all of your questions and take that next step to finding the right-fit school for your child. Schedule a Tour.
Know What You Need to Know? Apply.
Submit your application and join the Congressional School community! Apply.